Are you looking for more on Beloved by Toni Morrison? Continue reading to learn about this infamous and heart-wrenching novel.

This post may contain affiliate links: If you purchase through my link, I will receive a small commission at no additional cost to you. I only recommend products/services that I approve of.  Purchasing through my links allows me to continue to provide unique content and pursue my business dreams. Thank you for supporting me.  See my full Disclosure Policy.
Beloved
Author: Toni Morrison
Genre: African American Literature | Literary Fiction | Classics
Pages: 360
Publisher: Penguin Random House
Publication Date: 1987
Awards: Pulitzer Prize
Buy Beloved by Toni Morrison Here:


Description Of Beloved by Toni Morrison From The Publisher, Penguin Random House:
"Winner of the Pulitzer Prize, Toni Morrison's Beloved is a spellbinding and dazzlingly innovative portrait of a woman haunted by the past.
Sethe was born a slave and escaped to Ohio, but eighteen years later she is still not free. She has borne the unthinkable and not gone mad, yet she is still held captive by memories of Sweet Home, the beautiful farm where so many hideous things happened. Meanwhile Sethe's house has long been troubled by the angry, destructive ghost of her baby, who died nameless and whose tombstone is engraved with a single word: Beloved."
About The Author, Toni Morrison:
Toni Morrison is one of the many champions and writers of African American Literature.  She uses her writing to take a stand and fight against oppression.  In 1993, she achieved the Nobel Peace Prize for literature.  One of her most famous novels, The Bluest Eye, is also a movie.  Toni Morrison is an author, teacher, and editor as well as a professor emeritus for Princeton University. Read more about Toni Morrison here.
Loving Beloved?  Check out these other books by Toni Morrison:
While Toni Morrison's Beloved is a classic, you also do want to miss out on her other internationally acclaimed titles.

TUL Book Lists Featuring Beloved By Toni Morrison:
Are you looking for more books that make you think differently about the world like Beloved?  Check out TUL's favorite novels and series to make you think.  This list is perfect for adults looking for global book suggestions.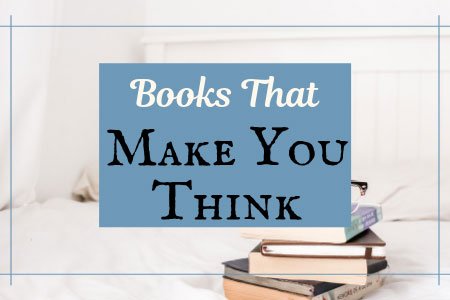 Books With Complete TUL Book Reviews On This Book List:
Hitting the road for vacation?  Check out these 15 audiobooks to have the best start to your holiday.  Find titles like Beloved by Toni Morrison as well as some of my favorite novels.

Other Road-Trippy Books That You Will Find On This Audiobook List Include:
Books Similar To Beloved by Toni Morrison That You May Like:
Looking for books similar to Beloved? Check out these titles too.