Daydreaming of leaving your messy life behind to find yourself?  Eat, Pray, Love By Elizabeth Gilbert will inspire you to travel the world.  Gilbert champions being true to your life's ambitions and inner self.  You'll love this book set in Italy, Indonesia, and India.  In fact, I took a Gilbert journey when I moved to Indonesia.
This post may contain affiliate links: If you purchase through my link, I will receive a small commission at no additional cost to you. I only recommend products/services that I approve of.  Purchasing through my links allows me to continue to provide unique content and pursue my business dreams. Thank you for supporting me.  See my full Disclosure Policy.
Eat, Pray, Love
Author: Elizabeth Gilbert
Genre: Adult Nonfiction | Memoir | Travel Writing
Pages: 387
Publisher: Riverhead Books | Penguin Group
Publication Date: 2007
Buy Eat, Pray, Love by Elizabeth Gilbert Here:


Watch Eat, Pray, Love The Movie
Summary Of Eat, Pray, Love by Elizabeth Gilbert From The Publisher, Penguin Random House:
"Elizabeth Gilbert's Eat Pray Love touched the world and changed countless lives, inspiring and empowering millions of readers to search for their own best selves. Now, this beloved and iconic book returns in a beautiful 10th anniversary edition, complete with an updated introduction from the author, to launch a whole new generation of fans.
In her early thirties, Elizabeth Gilbert had everything a modern American woman was supposed to want—husband, country home, successful career—but instead of feeling happy and fulfilled, she was consumed by panic and confusion. This wise and rapturous book is the story of how she left behind all these outward marks of success, and set out to explore three different aspects of her nature, against the backdrop of three different cultures: pleasure in Italy, devotion in India, and on the Indonesian island of Bali, a balance between worldly enjoyment and divine transcendence."
About Eat, Pray, Love Author, Elizabeth Gilbert:
Elizabeth Gilbert is my travel writing idol.  She was born in my home state of Connecticut and attended NYU.  Gilbert's career began with an award-winning short story collection.  She wrote as a journalist for publications such as Spin, GQ, and The New York Times Magazine.  Today, Gilbert is a bestselling author who lives in NYC and New Jersey.  Read more about Elizabeth Gilbert.
More Books By Elizabeth Gilbert:
I do not read as much nonfiction as I should, but Elizabeth Gilbert is one of my favorite motivational authors.  Check out these books that you may also enjoy by Elizabeth Gilbert.
If you are looking for more about Big Magic, read a full summary on this Inspirational Books For Writers book list.
TUL Book Lists Featuring Eat, Pray, Love By Elizabeth Gilbert:
Are you looking for even more books that make you think differently about the world?  Check out this inspiring book list perfect for adults in need of international book suggestions and inspiration.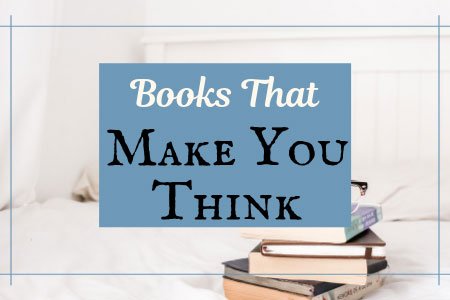 Other Books You Will Find On This Book List Include:
Looking for more inspirational travel writers?  Find Gilbert along with Anthony Bourdain and Bill Bryson on my favorite travel writers book list.

Books Similar To Eat, Pray, Love by Elizabeth Gilbert That You May Like:
Looking for books similar to Eat, Pray, Love? Check out these great reads.  I feel like I most resemble these barely athletic and slightly hilarious female leads.